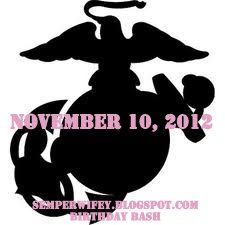 Marine Birthday Bash Giveaway Day 8:
Mail Call
Mail Call is Giving Away Your Choice of 2 Military Greeting Cards From Our Shop www.ShopMailCall.com!

All you have to do is Like us on Facebook and let us know, on our wall, why you should be the winner of our giveaway!
Can't help yourself and want to buy now? Use the code Semper2 before January 31st, 2013 to get 10% off your order!
a Rafflecopter giveaway