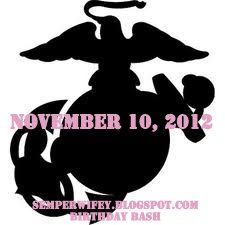 Military Wreaths specializes in military inspired wreaths and can design a wreath for any branch of the Military: AF, ARMY, NAVY, MARINES, & COAST GAURD! My shop is filled with products designed to bring style and function to any home.
Winner will receive a 12" custom military wreath, valued at $20! Winner is responsible for shipping!!
From Nov 1st, 2012-Jan 31st, 2013 Semper Wifey readers can use coupon code SWBB15 for 15% off their wreath order!!
a Rafflecopter giveaway