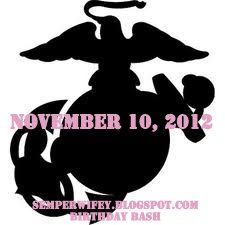 Marine Birthday Bash Giveaway Day 4:
Sgt. Grit

Sgt. Grit is giving away TWO
Ka-Bar knives
! The most famous fixed blade knife in the World - "the KA-BAR" - was designed to serve our troops during World War II and is still doing its job, with honors, more than 50 years later.
11 7/8" overall, 7" blade. Polished leather handle, black finish blade. Comes with top quality leather sheath with USMC imprinted emblem. A true legend with a storied history!
a Rafflecopter giveaway